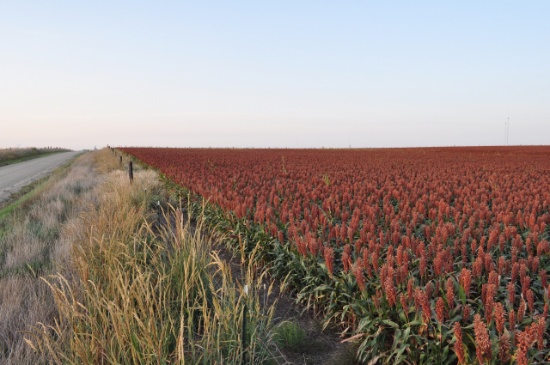 Russell County, KS 301.44 +/- Acre Land Auction
Thursday, November 12, 2020 | 11:00 AM Central
to bid until the live auction begins!
Russell County, KS 301.44 +/- Acre Land Auction
Thursday, November 12, 2020 | 11:00 AM Central
to bid until the live auction begins!
Internet Premium:
3%
See Special Terms for additional fees
Description
Selling Absolute!

Property Location: 301.44± acres in Russell County, KS - S14-T13S-R14W

Auction Location: Dole-Specter Conference Center, 1430 S Fossil St., Russell, KS 67665

Auction Date & Time: November 12, 2020 @ 11:00 AM CST

This property is located approximately 1/2 mile from Russell on HWY 281 and features nearly 105 acres of fertile cropland, 168± acres of fenced pasture, and 27± acres of hay ground. With new perimeter fencing, corrals and working pens, multiple ponds, and rural water, this offering has many great qualities. The property provides great recreational potential and would serve as an excellent residential or commercial building site near Russell, KS.

Tract 1: 115± total acres with 49.51± acres of tillable land consisting of Class II and III soils (Harney and Wakeen silt loams). 65.49± acres of native pasture. This tract consists of native pastureland and fertile tillable land currently planted to milo. The pasture has excellent fencing, county road access, and is within close proximity of Russell. Grain...
Show more
Show Less
Lot # 1 (Sale Order: 1 of 4)
Quantity: 115
115± total acres with 49.51 acres if tillable land consisting of Class II and III soils (Harney and Wakeen silt loams). 65.49± acres of native pasture. This tract consist
...more
Lot # 2 (Sale Order: 2 of 4)
Quantity: 85
85± total acres with 63.25± acres of native pastureland and 21.75± acres of expired CRP which has made excellent hay ground. This is a great recreational farm with fences
...more
Lot # 3 (Sale Order: 3 of 4)
Quantity: 106
106.44± total acres with 54.85± acres of level farmland with Class II and III soils and 55.15± acre of pasture land with HWY 281 access, corrals and working pens. This t
...more
Lot # 4 (Sale Order: 4 of 4)
Quantity: 301
Tract 4 is a recombine of Tracts 1,2 and 3. 301.44± total acres with nearly 105 acres of fertile cropland, 168± acres of fenced pasture and 27+ acres of hayground. With n
...more