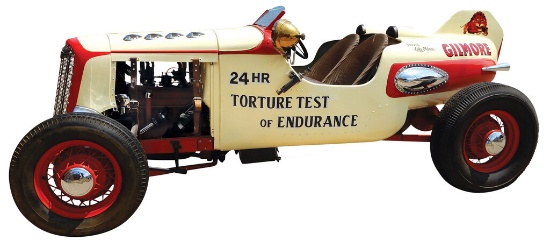 Hemken Auto Museum Collection
Saturday, September 18, 2021 | 9:00 AM Central
Auction closed.
Hemken Auto Museum Collection
Saturday, September 18, 2021 | 9:00 AM Central
Description
Two days with a wide variety of fun & excitement! Featuring the 50 year collection of Daryl Hemken, with a few other special cars included. Over 60 great cars from the 30's - 60's. Most are Post War. Many convertibles. Thousands of parts, automobilia, porcelain signs, pressed steel toys, bicycles, pedal cars, model cars and more! Join the fun and help pass on the legacy of his collection. Others can love these automotive marques like he did. Ann Hemken, Daryl's wife of 50 years, had spent her career as a educator, but was also actively involved in the museum. So the museum board thought it appropriate for McPherson College, in McPherson, KS, to be a benefactor from the proceeds of the museum auction. McPherson is the only college in the nation with a 4-year degree in auto restoration. McPherson interns, Jimmy Pawlak and Spencer Ice, spent weeks on-site preparing many of the cars for this auction.