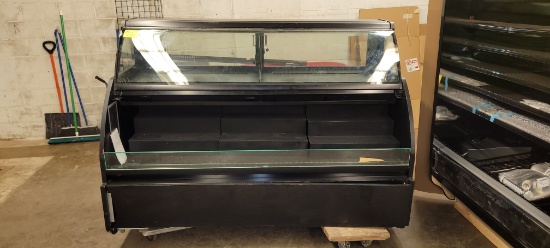 Grocery Equipment Warehouse Liquidation Sale
Lots start closing Tuesday, June 22, 2021 | 1:00 PM Eastern
Until lots start closing.
Grocery Equipment Warehouse Liquidation Sale
Lots start closing Tuesday, June 22, 2021 | 1:00 PM Eastern
Until lots start closing.
Description
Self-Serve Cases, Eye Washing Stations, Metal Mail Organizers, Forklift Cage w/Harness, Industrial Metal Storage Cabinets, Round Tables, Wood Merchandising Racks, Produce Merchandisers, Dining Chairs, Square Tables, Bar Tables and Chairs, Lounge Chair, Salad Bars, Olive Bars, Food Bars, Medium Temp Dairy/Deli Cases, Medium Temp Meat Cases, Frozen Food Cases, Mini Lifts, Barstools, Adjustable Tables, Millwork, Shelving Units, Greeting Car Racks, Donut/Bagel merchandiser, Mobile Bread Merchandiser, Wine Shelving and more.