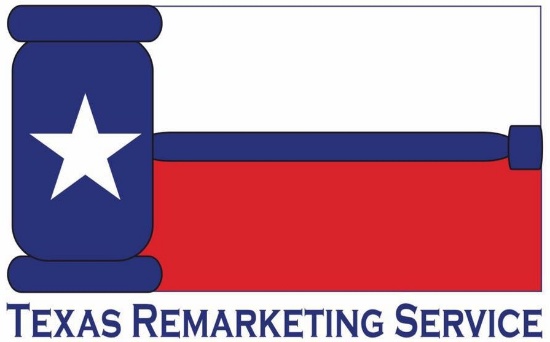 Texas Remarketing Service Gonzales, Texas
Friday, March 20, 2020 | 11:00 AM Central
to bid until the live auction begins!
Texas Remarketing Service Gonzales, Texas
Friday, March 20, 2020 | 11:00 AM Central
to bid until the live auction begins!
Description
Live Simulcast Auction. Bank Repo's and Select Consignment. Commercial Trucks, Livestock and Equine, Hunting, Industrial Machinery and Equipment, Collector and Vintage Cars, Personal Property, Memorabilia, Vehicles, ATV, UTV, Golf Carts, Motorcycles, Dirt Bikes, Forklifts, Commercial Washing Machine, Ice Cream Commercial Freezer, Coolers, Generators, Compressors, Fencing, Hog, Sheep, Goat, Dog, Plumbing Supplies, PVC, Pipe, Harley Davidson, Tommy Lift Gate, Truck Beds, Construction Signs, Road Signs, Bucket and Scoop Attachments, Shredders, Bales, Hay Equipment, Feeders, Dozers, 4x4, 4 wheel drive, Texas,
No lots have closed yet for this auction.