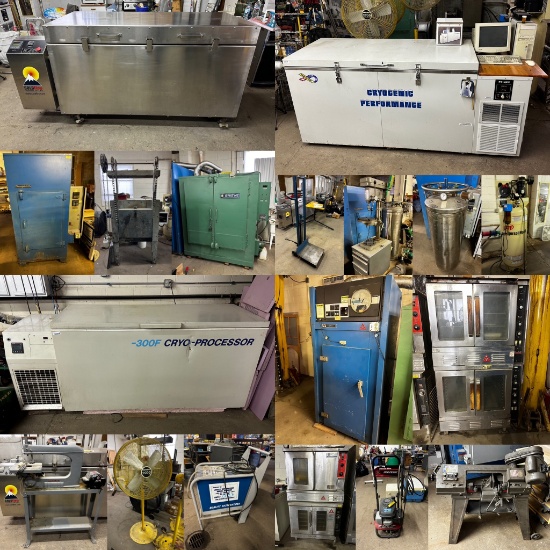 Cryo Nebraska Inc. Cryogenic Services Liquidation
Auction closed.
Cryo Nebraska Inc. Cryogenic Services Liquidation
Description
Liquidation of Cryo Nebraska Inc. an Omaha Cryogenics Treatment and Processing Service Company.

Cryogenics Ultra-Low Chest Freezers, Heat Treating Furnaces and Ovens, Cryogenics Container, Material Handling Equipment, Lawn & Garden Equipment, Tools, Firearms Ammunition, Warehouse Fans, Exhaust Fans, Humidifier, Hardware, Supplies, Equipment, Hand Tools, Some Antiques and Collectibles, Firearms Supplies and Much More.

Timed Online Auction, Bidding Open Now, Bids Close Sunday May 28th.

Pickup Locally in Omaha, NE at 1414 Military Avenue Omaha, NE 68131.

Pickup Dates/Times: Tuesday & Wednesday May 30th & 31st by Appointment from 10am to 4:30pm

Cryo Nebraska Inc. provided cryogenic treatment processing services which makes materials stronger and longer lasting. Services for paper industry, metal working and plastic industry items including stamping dies, engines, barrels, tools, molds and blades and musical instruments.