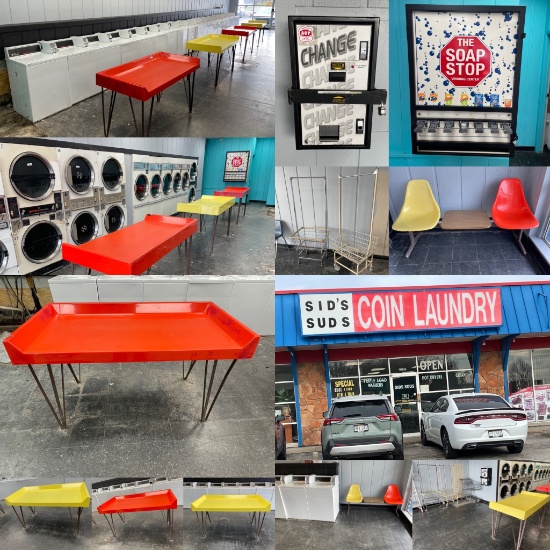 Laundromat Equipment Liquidation 90th/Fort Omaha
Lots start closing Sunday, December 5, 2021 | 7:30 PM Central
Until lots start closing.
Laundromat Equipment Liquidation 90th/Fort Omaha
Lots start closing Sunday, December 5, 2021 | 7:30 PM Central
Until lots start closing.
Description
Newer Soap Stop Laundry Detergent Dispenser and Coin Changer, 19 Top-Load Coin-Op Speed Queen Washers, Speed Queen and Huebsch Drum Dryers, Modern Design Laundry Sorting Tables, Benches, Rolling Baskets

Pickup and Preview of Assets Located at Sids Suds on the NW Corner of 90th & Fort St in Omaha, NE next to iMart & Starbucks.

Auction Preview: Monday November 29th from 4pm to 5pm.

Pickup on Thursday December 9th from 10am to 4:30pm - Bulk Buyers May Make an Appointment for Loadout.