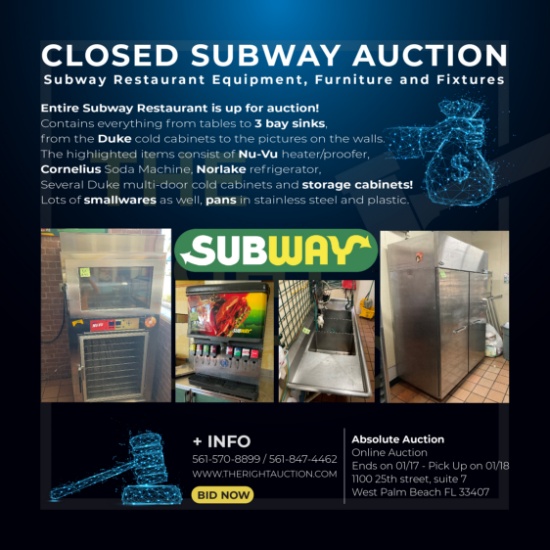 CLOSED SUBWAY RESTAURANT AUCTION
Auction closed.
CLOSED SUBWAY RESTAURANT AUCTION
Description
Entire Subway Restaurant is up for auction!
Contains everything from tables to 3 bay sinks, from the Duke cold cabinets to the pictures on the walls.
The highlighted items consist of Nu-Vu heater/proofer,
Cornelius Soda Machine, Norlake refrigerator,
Several Duke multi-door cold cabinets and storage cabinets!
Lots of smallwares as well, pans in stainless steel and plastic.