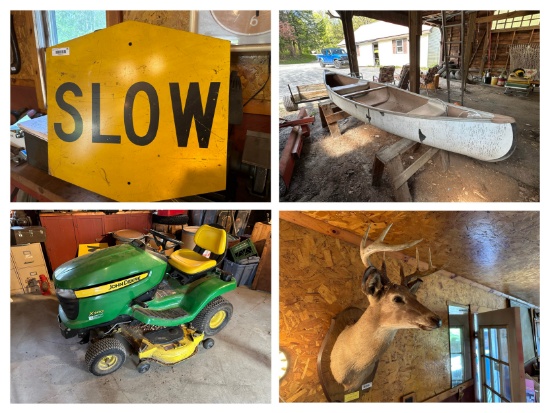 (1497) Tools & Equipment
Lots start closing Monday, June 12, 2023 | 10:00 AM Eastern
Until lots start closing.
(1497) Tools & Equipment
Lots start closing Monday, June 12, 2023 | 10:00 AM Eastern
Until lots start closing.
Description
150+ lots of estate items, tools, equipment, and more. Highlights include hunting accessories and 10+ mounts, John Deere x300 Lawn Mower, Genuine Indian 13' Canoe, Asst. Boston & Maine Railroad Records, Hat-Shot Zapper, Super Matic Hot-Shot Zapper, Gallagher 12 Volt B11 Fencer, 2450 PSI Pressure Washer, and more!