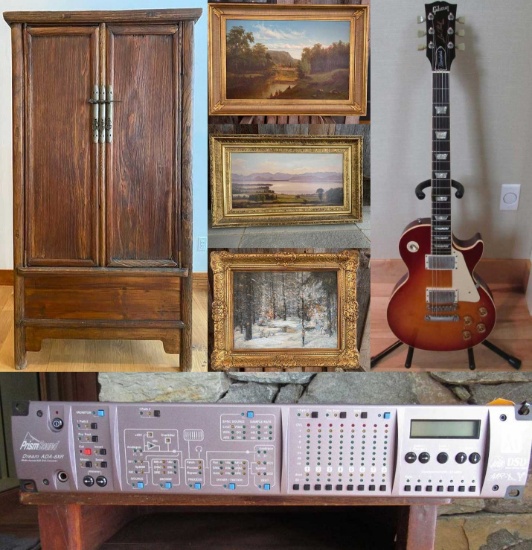 Recording Studio Equip, Instruments, Artwork(1295)
Lots start closing Tuesday, May 18, 2021 | 10:00 AM Eastern
Until lots start closing.
Recording Studio Equip, Instruments, Artwork(1295)
Lots start closing Tuesday, May 18, 2021 | 10:00 AM Eastern
Until lots start closing.
Internet Premium:
15%
Convenience Fee:
3%
See Special Terms for additional fees
Description
A fabulous selection Professional Sound Studio Recording Equipment, Highline Antiques, Furniture & Decorative Accessories

The property has been sold. We are offering a great line of highline recording equipment, electric guitars and amps, good early American oil paintings, antiques and designer furniture from a super custom home with a professional music studio.