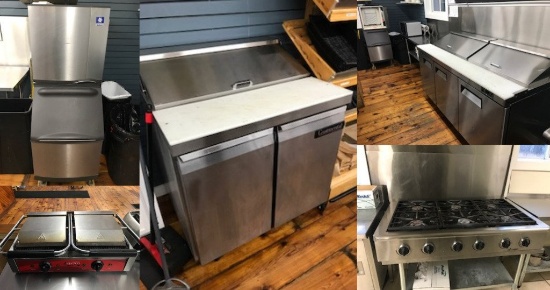 Restaurant / Deli Equipment & Fixtures
Lots start closing Tuesday, February 18, 2020 | 6:00 PM Eastern
Until lots start closing.
Restaurant / Deli Equipment & Fixtures
Lots start closing Tuesday, February 18, 2020 | 6:00 PM Eastern
Until lots start closing.
Description
After a delicious run serving the Rutland, Vermont area, our friends at Coach's Deli are moving on and Thomas Hirchak Company has been commissioned to sell at auction a very clean, well-maintained lineup of commercial restaurant equipment and fixtures.