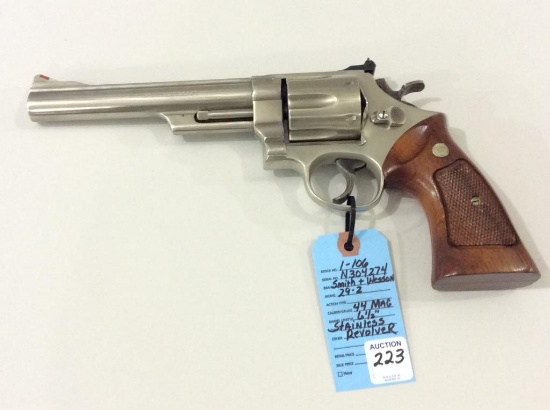 Lg. Firearm Auction/Ammo & Related Items & Knives
Saturday, November 6, 2021 | 10:00 AM Central
Auction closed.
Lg. Firearm Auction/Ammo & Related Items & Knives
Saturday, November 6, 2021 | 10:00 AM Central
Internet Premium:
15% - 20%
See Special Terms for additional fees
Description
Lifetime Zawacki Collection of FIREARMS, Ammo, Gun Related & LG. KNIFE Collection
Lg. Group of Approx. 200 Firearms:
Over 125 Handguns Including: Colt, Many Ruger, Smith and Wesson, German Mausers, Whitney Wolverine, Kimber, Dan Wesson, Springfield Armory, Llama, Beretta, Uberti, Star, Derringers and More!
Over 75 Long Guns including: Winchester, Remington, Rossi, Springfield, Marlin, Benelli, Colt AR 15, Uzi, Heckler and Koch, Ruger, Norinco, Mossberg, Interarms and More!
AMMO & GUN RELATED ITEMS: Large Group of various Ammo, Clips, Holsters, Scopes, Gun Barrels and Stocks, Bayonets, Metal Ammo Boxes, Binoculars, Gun Cases & Safes
VERY LG. KNIFE COLLECTION: Various Hunting Knives, Custom and Bone Handle, Pocket Knives, Case, Frost, Butterfly, Push Button, Stiletto, Chipaway, Whitetail, Winchester, Hibben Bowie Knives-NIB, Contemporary Samarai Swords & More!!!