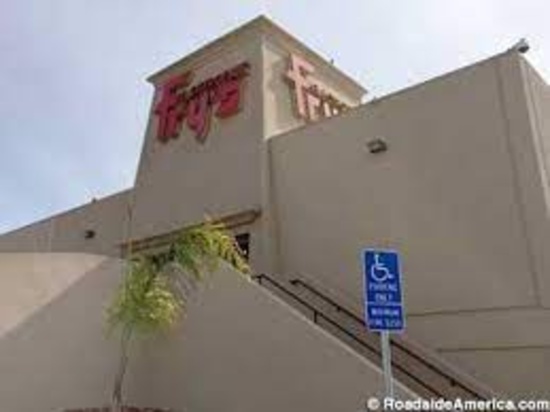 Fry's Electronics Store Remains
Auction closed.
Fry's Electronics Store Remains
Description
Fry's Electronics Campbell, CA location has closed. A King Tut Themed Store. This is a short remnant sale with interesting pieces such as Black Panthers, Mummy's, Fixtures and an 8ft Ballerina! This is only a 75 lot sale and is short, with limited removal time. I'm going to ask that if you cannot meet the timeline, please don't bid. Some of the pieces are heavy but a forklift will be onsite.