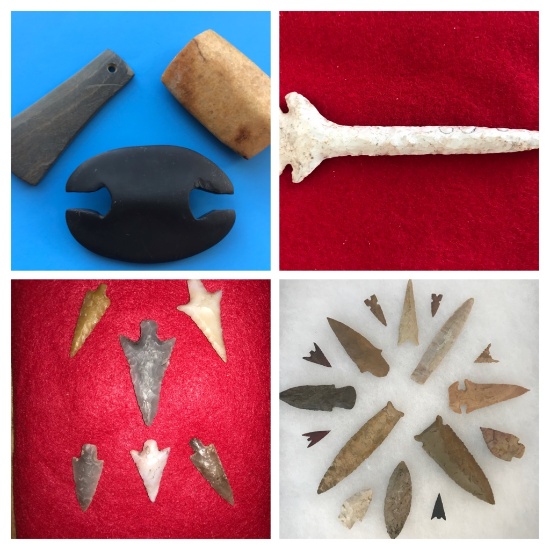 Lots start closing Sunday, March 8
7:00 PM Central
Jefferson, WI
Fantastic museum quality Native American Artifact collection. Arrow points span from the Archaic and Paleo periods to the Woodland and Mississippian periods. Points are of assorted origins and...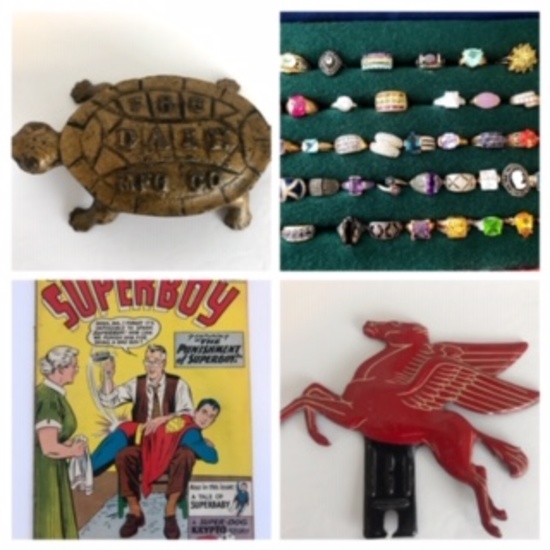 Lots start closing Sunday, March 15
7:00 PM Central
Jefferson, WI
Wide variety of antiques and collectibles including gold, silver, jewelry, pocket watches, gemstones, early advertising, cast iron, wooden advertising crates, comic books, ephemera, WWII items,...