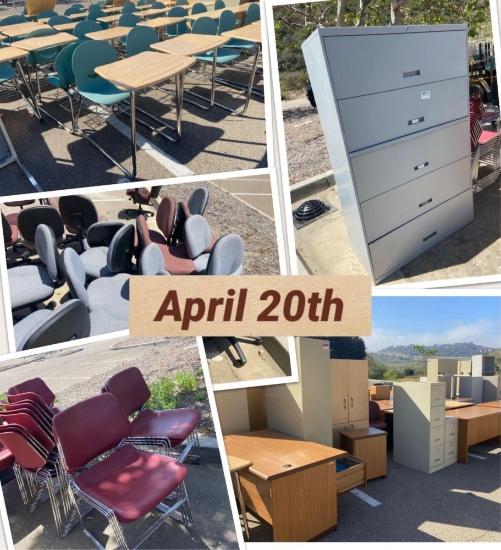 Lots start closing Tuesday, April 20
10:00 AM Pacific
San Diego, CA
--- PLEASE NOTE: Different address and by Appointment ONLY --- Tablet arm chairs / Student Desks Rolling office chairs Office Desks Filing Cabinets Stacking Chairs and MORE! Location:...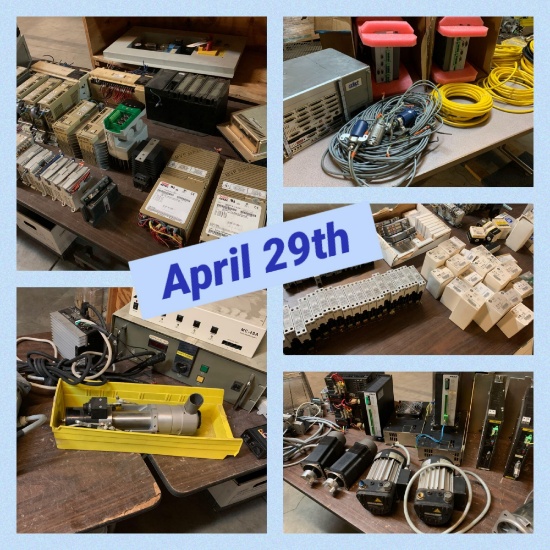 Bidding begins Friday, April 23
5:00 PM Pacific
San Diego, CA
Save the date! ENDS: 04/29 2nd Tools Sale coming up: Aviation / Sheet Metal Tools Material Handling & Rigging Shelving Motors Motor Controllers Power Supplies Industrial...