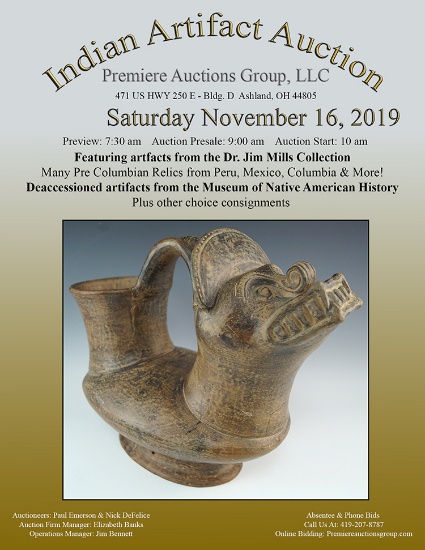 Saturday, November 16
10:00 AM Eastern
Ashland , OH
Indian Artifact Auction including an exceptional selection of This sale features over 600 Ancient Indian artifact lots from North and South America. Included are artifacts from the late Dr. Jim Mills...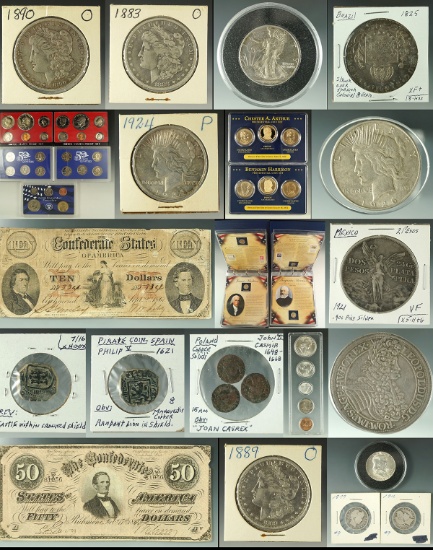 Lots start closing Saturday, November 23
5:00 PM Eastern
Ashland , OH
BIG 550+ Lot Coin / Numismatic auction including an 1893-S Morgan Dollar, Olympic Set, Proof & Mint Sets, Confederate Currency, Nice selection of Ancient & Early coinage from around the world!
Sunday, December 8
10:00 AM Eastern
Ashland , OH
Sale #1 of the David Leigh Root Indian Artifact Collection - the largest collection of Ancient Ornamental Slate Indian Artifacts ever assembled. Gorgets, Pendants, Bannerstones, Arrowheads & more. ...
24 Days 2 Hours
to bid until the live auction begins!
Start Bidding