Sunday, September 19
10:00 AM Eastern
Ashland , OH
Indian Artifact Auction including arrowheads, slate pendants, gorgets, bannerstones, stone tools, flint knives, pottery, rugs and more. Relics from well known and long-time collectors such as: David...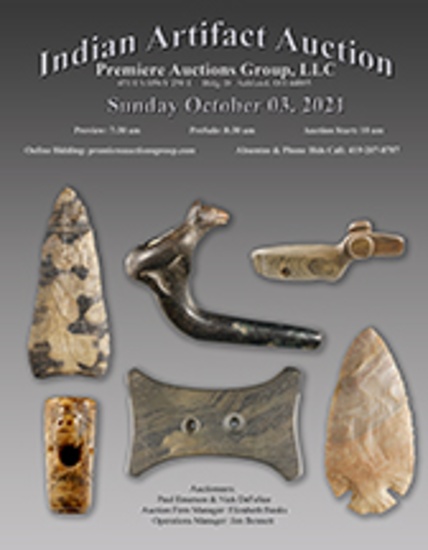 Sunday, October 3
10:00 AM Eastern
Ashland , OH
Indian Artifact Auction including an excellent selection of ancient flint arrowheads, knives, pottery, ornamental slate and more. Relics from well known collections such as Paul Hothem, Dr. Jim...
15 Days 6 Hours
to bid until the live auction begins!
Start Bidding