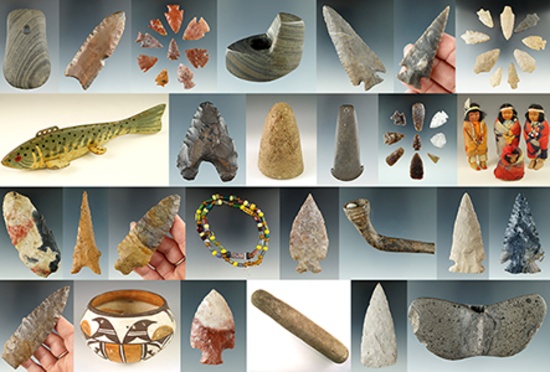 Saturday, May 15
10:00 AM Eastern
Ashland , OH
Indian Artifact Auction including Guaranteed Authentic Ancient artifacts from many parts of the United States. Arrowheads, Knives, Pottery, Slate relics, and more! Including deaccessioned relics...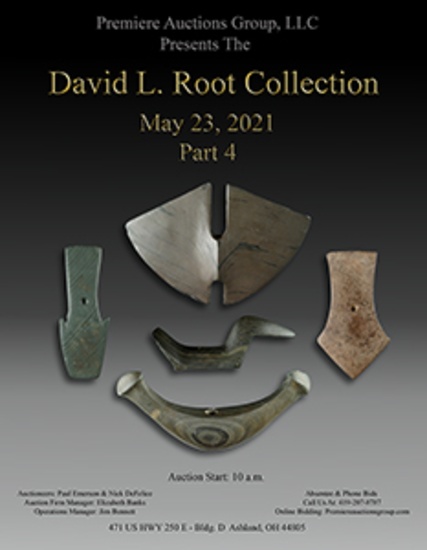 Sunday, May 23
10:00 AM Eastern
Ashland , OH
David Leigh Root Collection Sale #4 - Indian Artifacts Auction. Indian Artifact Auction (Part 4) of the collection of David L. Root. All items in this sale are from the Root collection and will be...
14 Days 3 Hours
to bid until the live auction begins!
Start Bidding