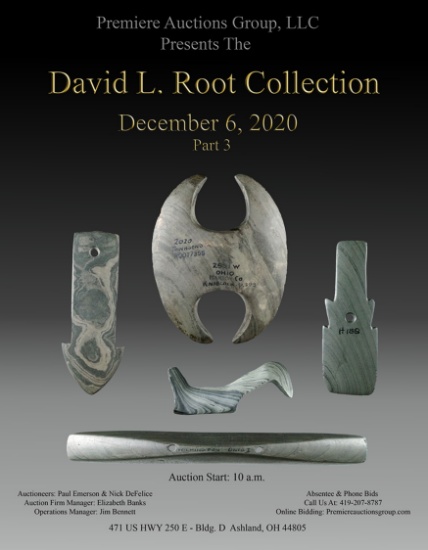 Sunday, December 6
10:00 AM Eastern
Ashland , OH
Root Collection Sale #3 - Indian Artifacts Auction. Indian Artifact Auction (Part 3) of the collection of David L. Root. All items in this sale are from the Root collection and will be pictured...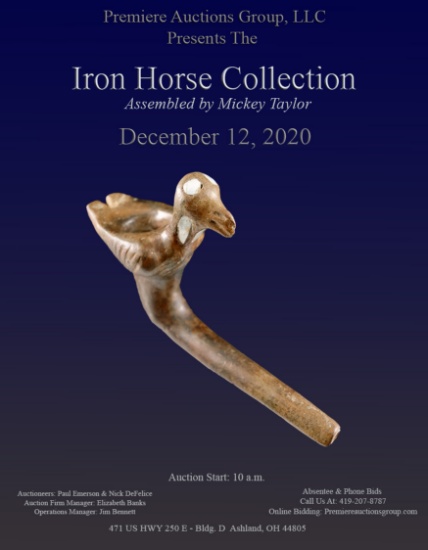 Saturday, December 12
10:00 AM Eastern
Ashland , OH
Indian Artifact Auction featuring over 500 lots from the Mickey Taylor "Iron Horse Relic Collection". All are guaranteed authentic artifacts from the Paleo Period through to Historic times. Many nice...
11 Days 6 Hours
to bid until the live auction begins!
Start Bidding