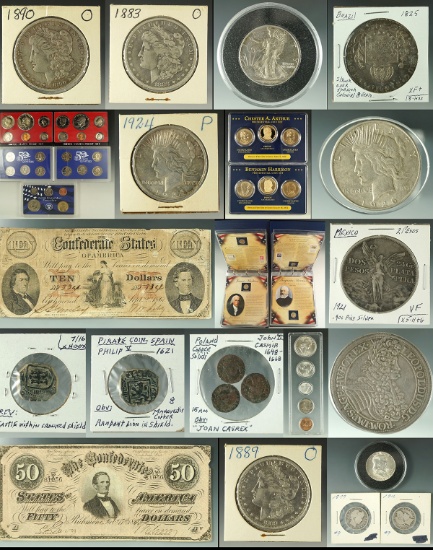 Lots start closing Saturday, November 23
5:00 PM Eastern
Ashland , OH
BIG 550+ Lot Coin / Numismatic auction including an 1893-S Morgan Dollar, Olympic Set, Proof & Mint Sets, Confederate Currency, Nice selection of Ancient & Early coinage from around the world!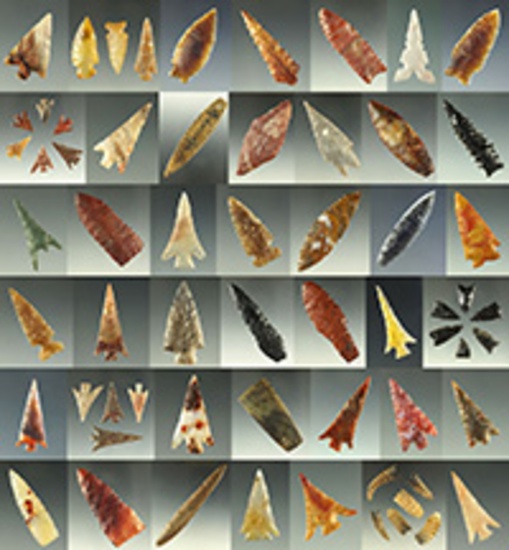 Sunday, November 24
7:00 PM Eastern
Ashland , OH
Indian Artifact Auction including western U.S. relics deaccessioned by the Museum of Native American History - PLUS - many artifacts from the collection of the late Lewis Eulert. Many HIgh Plains...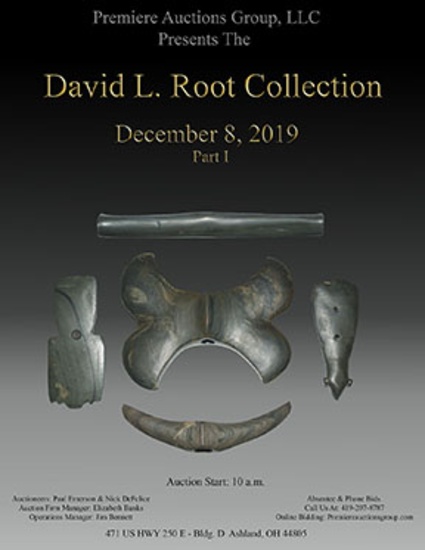 Sunday, December 8
10:00 AM Eastern
Ashland , OH
Sale #1 of the David Leigh Root Indian Artifact Collection - the largest collection of Ancient Ornamental Slate Indian Artifacts ever assembled. Gorgets, Pendants, Bannerstones, Arrowheads & more. ...
20 Days 16 Hours
to bid until the live auction begins!
Start Bidding