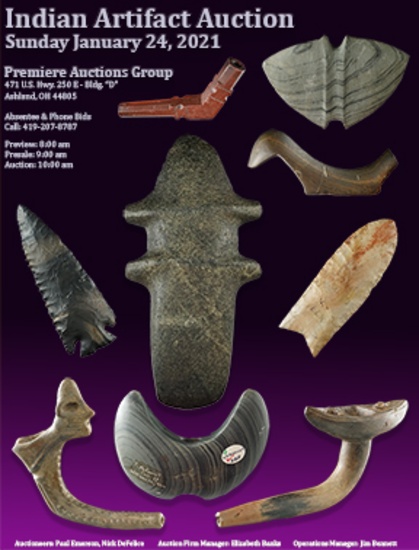 Sunday, January 24
10:00 AM Eastern
Ashland , OH
Indian Artifact Auction including a great selection of relics from the collections of William Fri, Paul Hothem, Dr. Jim Mills and Mickey Taylor, plus other choice consignments. Indian arrowheads,...
Sunday, February 14
10:00 AM Eastern
Ashland , OH
Indian Artifact Auction - Iron Horse Part 2. Featuring over 400 lots from the Mickey Taylor "Iron Horse Relic Collection". All are guaranteed authentic artifacts from the Paleo Period through to...
28 Days 5 Hours
to bid until the live auction begins!
Start Bidding