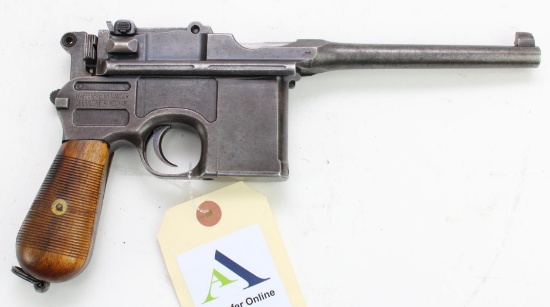 Firearms Part 1
Monday, February 10, 2020 | 8:00 PM Eastern
Auction closed.
Firearms Part 1
Monday, February 10, 2020 | 8:00 PM Eastern
Internet Premium:
23%
See Special Terms for additional fees
Description
This is an Online Only Event. Bid Online from Tuesday, January 21st through Monday, February 10th at 8:00 PM. This auction is comprised of military firearms, edged weapons, ammunition and accessories. Long Guns from various countries feature M1 Carbines, M1 Garands, 1903s, 1900 3A3s, 1917s M14, 1898 Krags, Japanese Arisakas Type 38 and 99, Mausers from multiple countries, P14s, P17s, Enfields, Carcanos, French MAS MLEs, Russian SKS, SVT and others. Handgun highlights include Colt New Service, 1911, Springfield US Army 1911, Webleys, FN Browning/ Inglis MK1, Browning 1922, Russian TT, Walther PP, JP Sauer 38H, Mauser HSc P38, CZ27,Star model B, Roth-Steyr 1905 and 1907, Rast Gasser, Steyr Han 1912 and others. Bayonets and Knives feature Japanese type 30 and USN training bayonets, M1905, M1917, M1 Garand, M4,M6, M7 British No.5, No.7, US MK1 USN Mark2 M1917 bolos, USMC machetes and others. Firearm related accessories include M1 carbine magazines, mag pouches, Thompson Drum mag, AK/AR magazines, ammunition, M3 Infrared sniper scope with case and others.