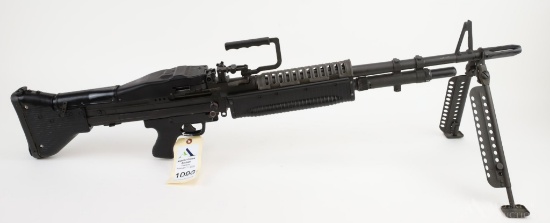 Firearms Part 2
Tuesday, February 11, 2020 | 8:00 PM Eastern
Auction closed.
Firearms Part 2
Tuesday, February 11, 2020 | 8:00 PM Eastern
Internet Premium:
23%
See Special Terms for additional fees
Description
This is an Online Only Event. Bid Online from Tuesday, January 21st through Tuesday, February 11th at 8:00 PM. This auction is comprised of antique to modern firearms, taxidermy and firearm related accessories. Handgun highlights include Colt Police Positive, Cobra, Detective special, Buntline Scout. You will also find an S&W 10-6, 10-9, 15-3 36, 34-1 66-8 Ruger SP101, Single Six, New Model Blackhawk. Other models feature a Glock 19, Sig Sauer P220, P239, S&W 39-2, 5906, SW9VE, Beretta PX4 storm, Ruger Mark II Target, Mark III, plus others. Shotguns to feature Ithaca 37, Remington 870 LC Smith Filed Grade, Winchester 101. Long Guns from many years and manufacturers include Winchester Model 70 XTR Varmint, Model 70 Featherweight (pre64), Moel 43s. Savage 110, Mossberg 1500. Remington 760, Marlin 336s. Winchester 94, Winchester 94 Buffalo and Theodore Roosevelt commemoratives. Winchester 33, 47s, 69A, 52 target models. Stag Arms Stag15, Romarm SAR1, Diamond back DB-15 and a Ruger Mini-14. Special Mentions comprise of a rare Springfield Armory SA-1 (M60 style) semi-automatic belt fed;...
Show more
Show Less