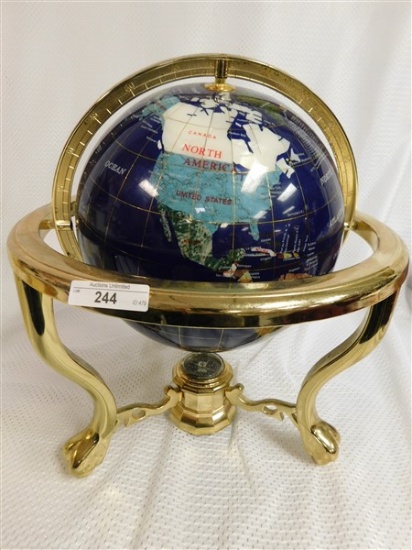 HUGGS ESTATE AUCTION ~ WATERFORD ~ ESTEE LAUDER ~
Auction closed.
HUGGS ESTATE AUCTION ~ WATERFORD ~ ESTEE LAUDER ~
Internet Premium:
0% - 15%
See Special Terms for additional fees
Description
This estate auction is a little odd in nature but it's an estate sale at it's best. 75% of this sale is actually brand new items never used, still in original boxes, or new out of the box but we still have the typical things you would normally see in a sale.

The story is a little sad but interesting. Ms. Huggs was diagnosed with cancer & given six months to live. She survived well past that time & decided she wouldn't let it run her life. After taking the bull by the horns she led a very vibrant life & went about her life as if she would live to 100. She started making plans to build a new house & started making purchases to have everything new when she moved into the new place. She put a lot of the things she already had into storage but also put all of the items she was purchasing into storage as well so when she finished her new home everything would be ready to go. As it turned out it wouldn't fit into just one storage stall & ended up filling 2. She collected things for quite some time. Sadly just a couple of days before she was to sign the papers on her new home,...
Show more
Show Less