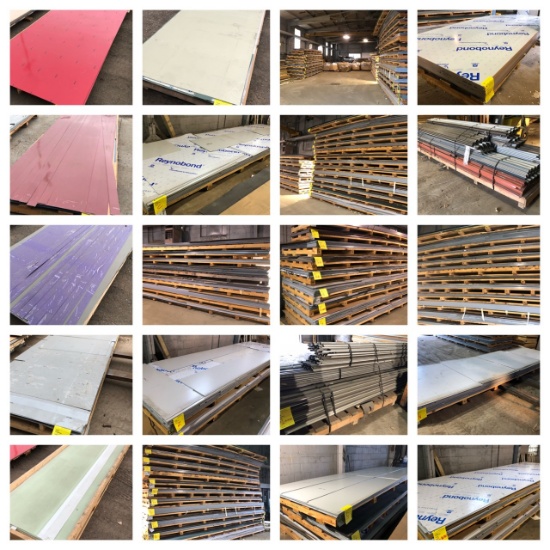 ACM Composite Panels and Building Materials
Auction closed.
ACM Composite Panels and Building Materials
Description
The owner of the former Courtad, Inc. a company known for furnishing and installing standing seam roofing, aluminum composite panels, custom fascia system, wall systems, column covers, and all related trim and flashings has retired. This is an auction of the remaining inventory. ACM Reynobond Composite Panels, Perforated Mill Finish Panels, Copper Roof Sheeting and Shingles, Metal Sheeting-Different Gages in Various Colors, Trim Metal, Trim Pieces, Beige Steel Roofing/Siding, 160 Sheets Pallets of Assorted Soffit, Ribbed Steel Siding, Facia, Aluminum and Box Pieces, Various Colored & Sized Coils of Aluminum & Steel, Coated Flat Stock in Aluminum and Steel, Gutter End Caps, Gutter Clips, Hardware, Cap Nails, Coil Nails, Copper Clips, Clips, Galvanized Hardware, Residential Gutter Elbows, Tremco Tape, Joist Hangers, Aluminum SnoClips III, Rubber Gaskets, Roofing Supply, Gutter Connectors, Self-Tapping Screws, Insulated Tapes, Primers, Flashing, Concrete Cure/Seal, Steel Roof Ridge Closures, Downspout Nets, Sealants, Saw Blades, Abrasives, Metal Cutters, Jigsaws, Wood, New Leather...
Show more
Show Less