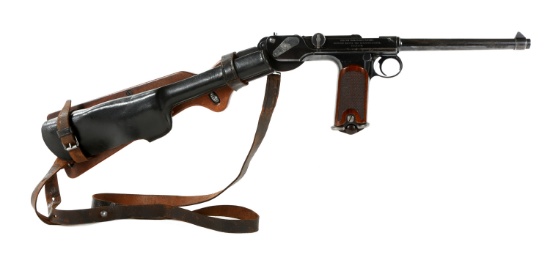 FIREARM - Military, Collector, Sporting & Tactical
Tuesday, October 12, 2021 | 10:00 AM Eastern
Auction closed.
FIREARM - Military, Collector, Sporting & Tactical
Tuesday, October 12, 2021 | 10:00 AM Eastern
Internet Premium:
20.00%
See Special Terms for additional fees
Description
Presenting for sale an expansive offering of highly desirable Modern Firearms, Antique Firearms, Military Firearms, Collector & Collectible Firearms, Sporting Firearms, Tactical Firearms, Ammunition, Magazines, Optics / Scopes, Firearm Parts, and Firearm Accessories.

Included are important collections of German WWII firearms, consisting of hundreds of rifles and pistols. Within the collections are a great number of scarce German WWII collector firearms.

Each auction is comprised of extraordinary lifetime firearm collections from individuals and estates throughout the country.

Sampling of Firearms selling in the October 2021 Firearm Auction:

- SIGNIFICANT GERMAN WWII FIREARM & OPTIC COLLECTIONS (175 Lots)
- GERMAN DWM MODEL C-93 7.65x25mm BORCHARDT PISTOL
- 1858 COLT 3RD MODEL DRAGOON .44 CALIBER REVOLVER
- WWII GERMAN MAUSER K.98 8mm SNIPER RIFLE
- P TOUCHARD PEPPERBOX REVOLVER STILETTO CANE
- 1943 WWII GERMAN LUEBECKER duv G.41 8mm RIFLE
- 1941 JOHNSON AUTOMATICS MODEL 1941 .30-06 RIFLE
- WWII GERMAN SS...
Show more
Show Less