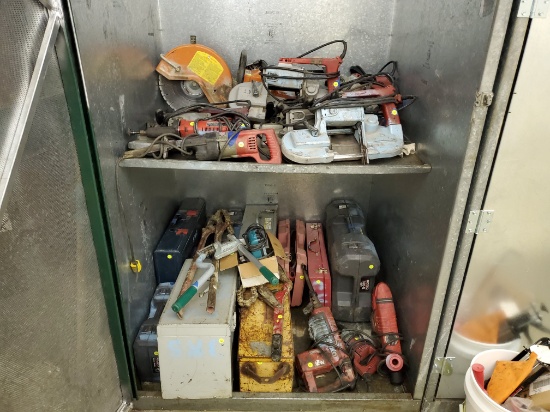 Southworth Mechanical Business Liquidation Sale #3
Lots start closing Wednesday, December 9, 2020 | 7:00 PM Eastern
Until lots start closing.
Southworth Mechanical Business Liquidation Sale #3
Lots start closing Wednesday, December 9, 2020 | 7:00 PM Eastern
Until lots start closing.
Description
Southworth Mechanical Corporation Business Liquidation Sale #3.

Gas Welding Bottles, Worthington Forklift Propane Tank, Large Collection of Welding Rods, Large Lots of Misc. Motors/Fans, Various Different Plumbing Fixtures (Copper, Cast Iron, etc.), Metal Industrial Storage Shelves, Misc. Duct Work Pieces, Different Sized Air Filters, Butterfly Valves, Bissell Vacuum Cleaners, Various Different Clevis Hangers, Wacker-Wacker Heavy Duty Drill, Milwaukee Heavy-Duty Electric Hammer, Milwaukee Heavy Duty Sawzall, Ridgid Pipe Cutters, Stihl TS-460 Concrete Saw, Milwaukee Deep-Cut Band Saws, Milwaukee Heavy-Duty Press Tool Kit, Dewalt Cordless Impact Driver, Appion G5TWIN Refrigerant Recovery Machine, Berger Instruments USA Model No.145 Transit Site Survey Level, Northwest Instruments Slope Lazer NRL800 Tool, Supernova DV-41 Digital Micron Gauge, Wilson Model 9506-0000 Electric Tube Cleaner, Milwaukee Heavy Duty Right Angle Drill, Bell & Gossett Readout Probes, Dewalt ½" Right Angle Drill, Brady BMP21-Plus Label Printer, Dewalt 3/8" Right Angle Drill, Misc. Fire Extinguishers,...
Show more
Show Less