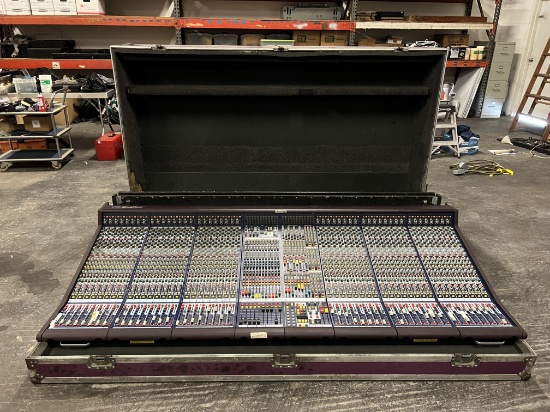 Music Production Company Assets
Auction closed.
Music Production Company Assets
Internet Premium:
15%
See Special Terms for additional fees
Description
Musical Production Company Assets.
US District Court Ordered Auction.
Online Auction Only.
Auction opens on July 9th at 12:00 pm.
Auction closes on July 17th at 3:00 pm.
All selling to the HIGHEST BIDDER REGARDLESS OR PRICE!
Assets located at 1730 Diplomacy Row, Suite B, Orlando, FL 32809.
Mixing consoles, control panels, guitar and base amplifiers, speakers, conditions, equalizers and more. Too much to list it all.
Equipment:
-Mixing Boards by Yamaha, Midas and more
-Guitar and Base Amplifiers, power supplies & conditioners, control panels, noise reducing systems, reverb systems, DAT recorders, digital tuners, road cases, speakers, equalizers, feedback suppressors, foot controllers, and more...
See catalog for complete listing...