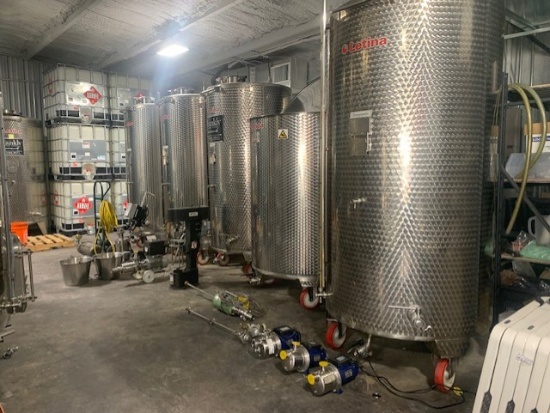 Vodka Manufacturing Facility
Lots start closing Friday, March 31, 2023 | 10:00 AM Central
Until lots start closing.
Vodka Manufacturing Facility
Lots start closing Friday, March 31, 2023 | 10:00 AM Central
Until lots start closing.
Description
Auction Inspection Monday March 27th from 10:00am until 4:00pm at 12440 Trail Driver,
Austin, TX. Please make note: Due to newly added items we are extending the closing date from Tuesday March 28 to Friday March 31st. Sorry for any inconvenience. ACASI and GAI Bottling Lines, Letina Stainless Steel Vessels from 2000L to 7450L, Over 400 Thousand in SaverGlass Unbranded Bottles from 1.75L cork style to 50ML screw type all are clear glass. Due to the way the bottle lots are stored in San Antonio, TX. The warehouse determines what lot is loaded first. Letina Plate and Frame Filter, Tank Agitators, Stainless Steel Transfer pumps and hoses. Auctioneers note: We will be taking bulk bids on all finished goods located in Austin Texas per TABC approval.
Texas Please read Terms and Conditions. By clicking accept you are responsible for paying for all items.