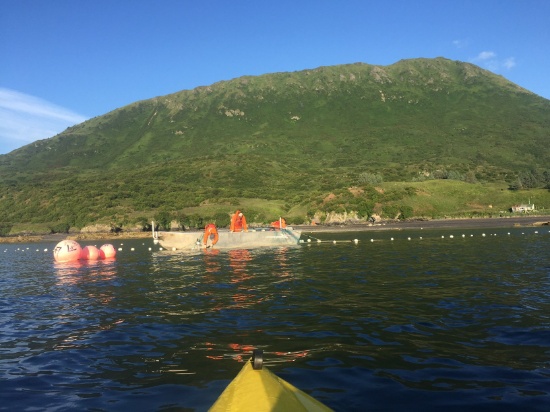 ALASKA SALMON SET NET SITE/FISH CAMP KODAK ISLAND
Bidding ends Saturday, February 17, 2018 | 6:00 PM Alaska
Auction closed.
ALASKA SALMON SET NET SITE/FISH CAMP KODAK ISLAND
Bidding ends Saturday, February 17, 2018 | 6:00 PM Alaska
Internet Premium:
3%
See Special Terms for additional fees
Description
Lutra Lake Salmon Set Net Site is located on the Viekoda Bay side of Uganik Island$200,000 plus in assets,  $80,000 gross, other fish permits available.  Contact Paul Vick for details information.

Lutra Lake Salmon Set Net Site is located on the Viekoda Bay side of Uganik Island at the entrance to Uganik Passage, CONTACT FOR COPY OF ITEMS AND DESCRIPTION