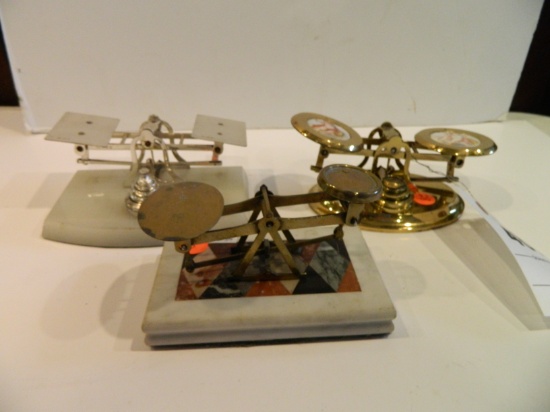 Eclectic Collection Auction
Sunday, September 26, 2021 | 1:00 PM Eastern
Auction closed.
Eclectic Collection Auction
Sunday, September 26, 2021 | 1:00 PM Eastern
Internet Premium:
23%
See Special Terms for additional fees
Description
Amazing collection including:
Artwork by Yoshu Chikanobu, Virginia Cobb, William Holst, Thayer Carter, Alma Wakefield, Whalen, George Grosz, Thomas Nason, Frederick Rothenbush, Fred Scribner, Edith Tuchman, Joseph Archibald Browne, S. Seymore Thomas
Decoys by: Capt. Harry Jobes, Henry Perdew, Lawrence Davis, Zac Ward, AE Crowell
Silver and Brass by Tiffany, Gorham, Wallace, Whiting
Also: cast iron toys, artillery shells, rare scales, Paul Revere family artifacts, political buttons, vintage and antique lighting, cast iron banks and toys, and much more!
Lots 590-595-A collection of personal memorabilia and documents from Paul Revere, Boston Patriot.
1735-1818. This material came to us from descendents of Thomas Amory, (1722-1784), Sarah Curtis,
(1786-1843), and Charles Revere Curtis, (1841-1915)
Items of historical value are found in lots 590-594. and the main body of later family history; documents,
photographs and memorabilia complete lot number 595.
We are pleased and honored to have this opportunity to offer this significant and...
Show more
Show Less