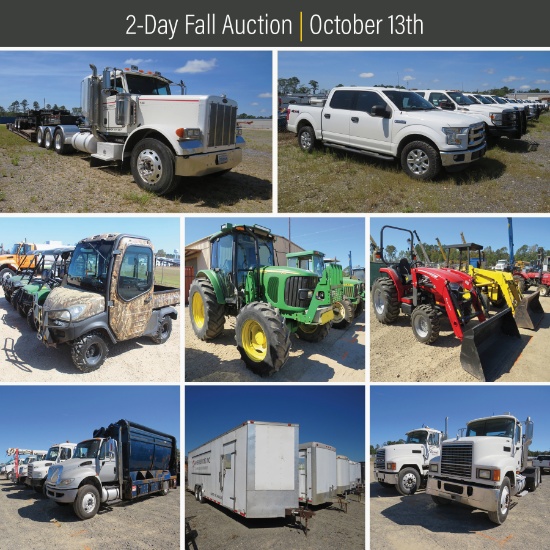 2-Day Fall Public Auction | October 13th | Day 1
Thursday, October 13, 2022 | 9:00 AM Central
Auction closed.
2-Day Fall Public Auction | October 13th | Day 1
Thursday, October 13, 2022 | 9:00 AM Central
Description
Henderson Auction's 2-Day Fall Public Contractor's Auction will be held on October 13th, 2022. Up for auction in the auction will be Tractor Trucks, Service Trucks, Dump Trucks, Pick-Ups, Autos, Trailers, Containers, ATVs, Campers, Boats, Autos, Vehicles (Parts/Repairs), and More! What can we sell for you? Call today: 225-686-2252 or 1-800-850-2252.