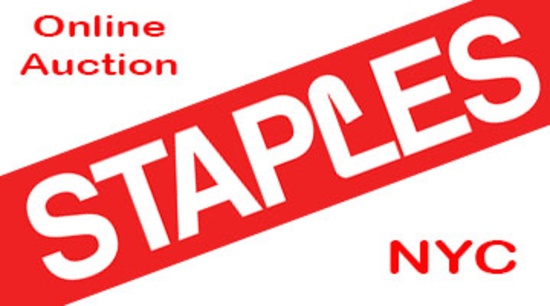 Office Supply Retailer - Online Auction
Lots start closing Thursday, April 22, 2021 | 11:15 AM Eastern
Until lots start closing.
Office Supply Retailer - Online Auction
Lots start closing Thursday, April 22, 2021 | 11:15 AM Eastern
Until lots start closing.
Description
An Online Auction of the Fixtures, Furniture and Equipment from A National Office Supply Retailer in New York City.
Madix - Hypermax Shelving, Gondola, Rolling Graphics Cabinets, Tables, Chairs and So Much More!!
**ALL RESELLERS MUST SUBMIT A NEW STATE RESALE FORM FOR EACH AUCITON BEFORE THE AUCTIONS'S CLOSE, TO BE CONSIDERED FOR TAX EXEMPTION.**
Copy and past this address into your browser for the form:
http://bit.ly/NY-Tax-Exempt-Form

No lots have closed yet for this auction.

Closed Lots