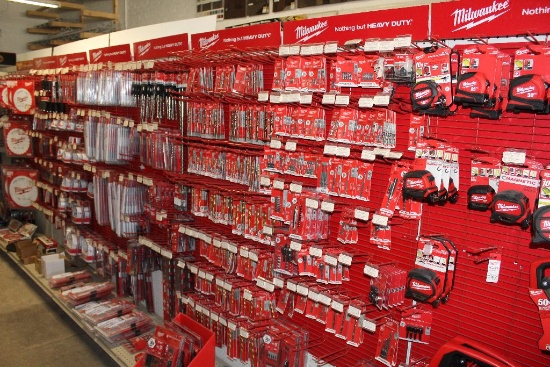 Day 2 - Large Hardware Inventory
Auction closed.
Day 2 - Large Hardware Inventory
Description
Note: Due to social distancing requirements. This auction style has changed to TIMED ONLINE BIDDING ONLY!!

NO ONSITE BIDDING

ANOTHER HILPIPRE AUCTION
VERY LARGE
FULL LINE HARDWARE STORE
VOLGA CITY LUMBERYARD CO.
601 WASHINGTON ST. -- VOLGA, IA
Note the style of auction is now changed to
TIMED ONLINE ONLY BIDDING.
No Onsite bidding!!
BIDDING ENDS - Tues., June 16 beginning at 8:00 am

AUCTIONEERS NOTE: Due the Social Distancing requirement. We must change this auction to a Timed Online Bidding only auction. This is a full line hardware store. Something for everyone! Approximately 600 lot numbers. Massive amount of items. High Quality, NEW in packages, Current inventory. To be sold in small and large lots.

Contact Auction Co. for viewing information.

No one allowed at the auction site on bid closing day, Tues., June. 16.

ALL MUST HAVE A SCHEDULED APPOINTMENT to pay onsite and pickup.

Appointments to begin Wed., June 17, 7:00 am. To schedule an...
Show more
Show Less