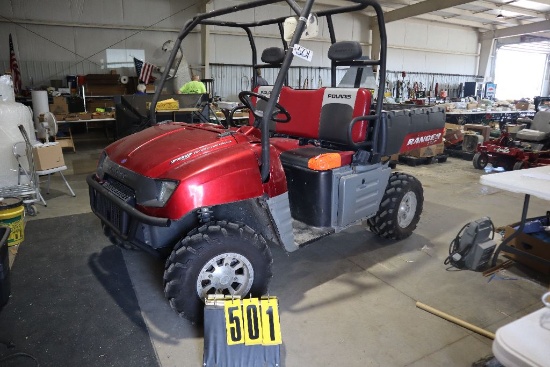 Large Quantity Tools and UTV
Thursday, August 6, 2020 | 9:00 AM Central
Auction closed.
Large Quantity Tools and UTV
Thursday, August 6, 2020 | 9:00 AM Central
Description
ANOTHER HILPIPRE
AUCTION
LARGE QTY TOOLS, UTV, OTHER SHOP ITEMS
Thurs., Aug. 6, 9:00 am
BOTH LIVE Onsite Bidding AND LIVE Webcast Bidding!
LOCATION: Hilpipre Auction Co. Facility – 2862 Wagner Rd, Waterloo, IA
APPROX. 550 Lot Numbers – (5,000 items)

Viewing of Tools: Monday to Fridays, 9:00 am 4:00 pm., or by appointment.

The auction will begin at 9:00 am. Approximately 12:00 pm (NOON) we will sell the UTV, Lawn mowers, Tractor, Trailers, and Go-Cart. BRING YOUR OWN BOXES. All items must be picked up by Friday, Aug. 7

UTV: Polaris 700 Ranger XP / (3) LAWN MOWERS: John Deere 285, 52" mower deck; EX Mark Lazer Z HP; (2) JD / TRACTOR: Ford 801, w/loader / 3 pts. / Thatcher / Tiller / Log splitter / (3) Single axle TRAILERS / Go-Cart / (4400 pcs) of VARIOUS TOOLS: Sockets; Extensions & Breakers; Drivers; Wrenches; Hammers; Mauls; Hatchets; Testers; Ratchets; Drills; Die sets; Saws; Sanders; Crow and pry bars; Pliers; Screw drivers; Other / SHOP EQUIP.: Craftsman Drill Press; Planer; Vises; Pipe vises; Air comp.;...
Show more
Show Less