There are no current events for this seller.
Tuesday, July 11
10:00 AM Eastern
Fremont, OH
Restored Motorcycles (Indian, Honda, Triumph, Vespa, Harley Davidson, Ariel, Sunbeam, BMW, Kawasaki, Suzuki) Antique Cars (Rolls Royce, Mustang, Convertible, Ford, Thunderbird, Chevy, Model T, Model...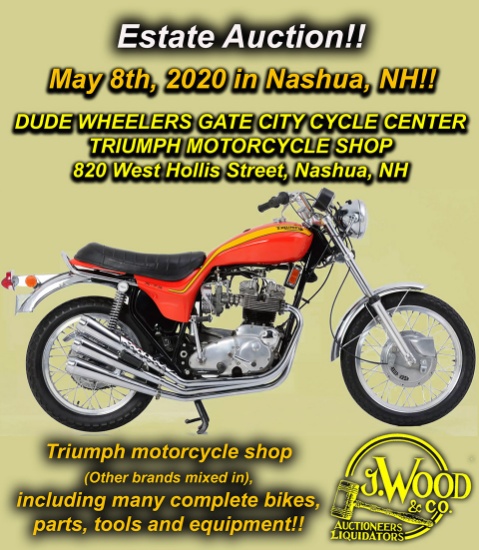 Friday, August 14
10:00 AM Eastern
Nashua, NH
J.Wood & Company will be auctioning off Dude Wheelers Gate City Cycle Center estate. The gate city shop was started in 1959 and is a walk back in time for Triumph owners and collectors! There is a...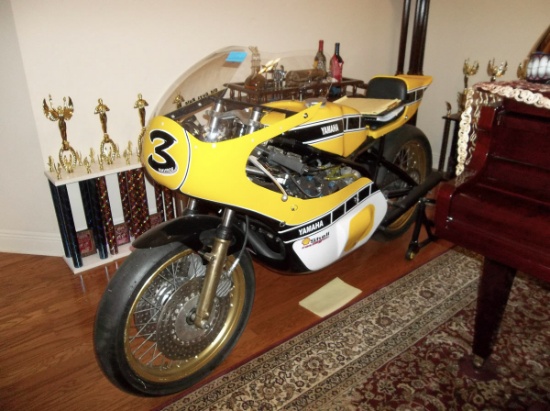 Saturday, November 9
10:00 AM Eastern
Tampa, FL
Over 200 exotic motorcycles up for Auction at NO RESERVE. Many Ducati's, collectible Japanese SportBikes, and 2-stroke GP and Street machines!!