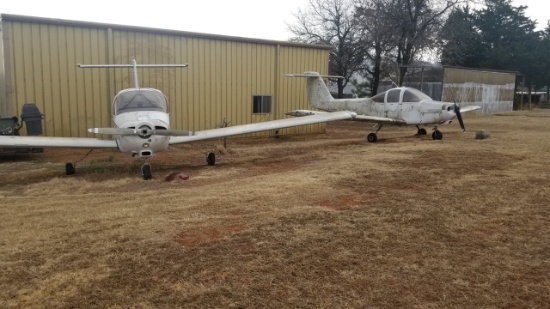 George Henthorn Estate
Bidding Begins Sunday, March 1, 2020 | 7:00 AM Central
Bidding will begin soon!
George Henthorn Estate
Bidding Begins Sunday, March 1, 2020 | 7:00 AM Central
Description
George was a pilot & worked in the aviation industry his whole life, he owned many airplanes thru the years, & these are the Airplanes and Tools in his Hanger he had when he died at 95 yrs young. Over 500 Lots to choose from. We have a 1955 Piper Tri-Pacer, 1959 Cessna 150, 1978 Piper Tomahawk, 1973 Cessna 1502, 1953 Cessna, 1953 Piper, 1995 Sonerai II Experimental Aircraft, 1969 Beech-craft Musketeer, 1996 Ford F450 Wrecker, 1965 Mustang (don't run), Old Vehicles, Trailers, Lots of Misc. Airplane Parts, Mechanic Tools & Lots & Lots of Misc.. New & Used! Adding more items daily!