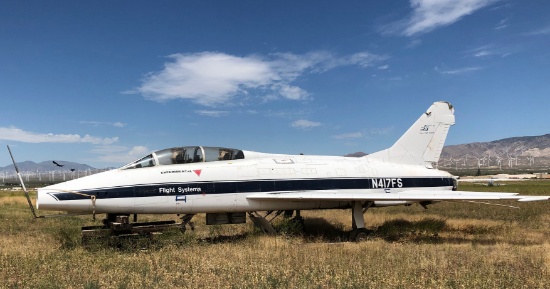 Fighter Jets, Humvee's & Surplus Absolute Auction
Saturday, August 8, 2020 - Sunday, August 23, 2020 | 12:00 PM Pacific
Catalog coming soon!
Fighter Jets, Humvee's & Surplus Absolute Auction
Saturday, August 8, 2020 - Sunday, August 23, 2020 | 12:00 PM Pacific
Description
This is a No Reserve Liquidation Auction for surplus from the Mojave Air & Space Port and an electrical engineering school. Every item will sell to the highest bidder, regardless of price. Two Locations. SURPLUS INCLUDES:

2 – F100 Super Sabre Fighter Jets. 2 – Humvee's from the US Forestry Service. Industrial Racking and Shelving, Electrical Analyzing Equipment, a Dozen Oscilloscopes, Ten Heath Kit Trainers, Fire-Proof Work Tables (some up to 12 FT in length), Work Room Stools, Large Portable Generator, Commercial Storage Cabinets and more….


Closed Lots