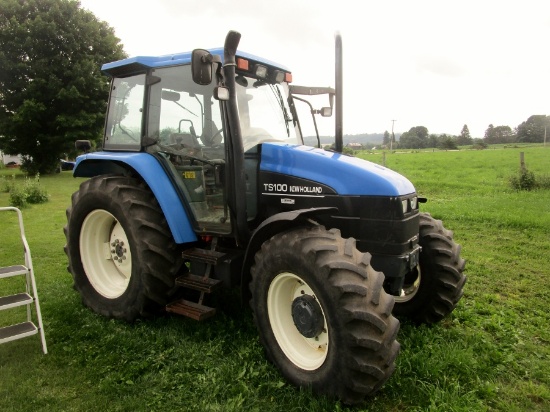 FARM AUCTION - AUGUST 2 - AUGUST 9, 2021!
Auction closed.
FARM AUCTION - AUGUST 2 - AUGUST 9, 2021!
Description
Online Farm Auction!
Tractors, Farm Machinery & Equipment, Grain Storage Bins, Tools, Collectibles, Plus Much More!
Opens - Monday, August 2nd, 2021 - 9:00 a.m.
Close Starts - Monday, August 9th, 2021 - 6:00 p.m.
The Estate of Ross Gibson
4662 6 Line N, Coldwater, ON

Please Note:

If you are a 'successful bidder' you will be contacted by phone on Wednesday, August 11, 2021 to make payment and pick up arrangements!

If you are having difficulty creating an account or bidding with your existing account, please call Proxibid Customer Support toll free at 1-877-505-7770

The Credit Card you provide when Registering with Proxibid will NOT automatically be charged for your purchase!

This sale will close 2 Lot per minute, if there is active bidding on a particular Lot it will still remain open until bidding stops.

Viewing:

Viewing of items is Friday, August 6, 2021 & Saturday, August 7, 2021 from 9:00 a.m. to 5:00 p.m.

Notice:

All items must be paid in full...
Show more
Show Less