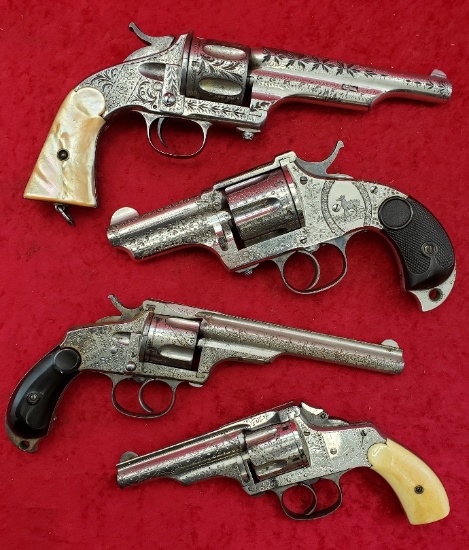 Kramer's Fall Online Gun Auction!
Auction closed.
Kramer's Fall Online Gun Auction!
Internet Premium:
15%
See Special Terms for additional fees
1 Minute Extended Bidding
Description
Kramer's Online Fall Gun Collectors Auction

This years Fall auction will be one of the largest & most diverse firearms sales that we have every assembled. Over 1,000 Modern & collectible firearms of all types.

Modern Sporting: Winchester, Beretta, Ruger, Colt, Remington, Sauer, Marlin, Benelli, T/C, Weatherby, Glock, L.C. Smith, Springfield Armory, Smith & Wesson, Savage, Left Hand models, Browning, SKB, Uberti, Armalite, DPMS & More!

Military: WWI & WWII Rifles Handguns, M1 Garands, Norinco, German, Japanese, Russian, French Chinese, Italian, Finnish & other!

Antique Arms: Merwin & Hulbert, Colts, Rare Civil War era handguns, 8ga. Shotguns, Numerous American & German Drillings & combo guns, Rare Antique Parker Bros. & Lefever & LC Smith doubles.