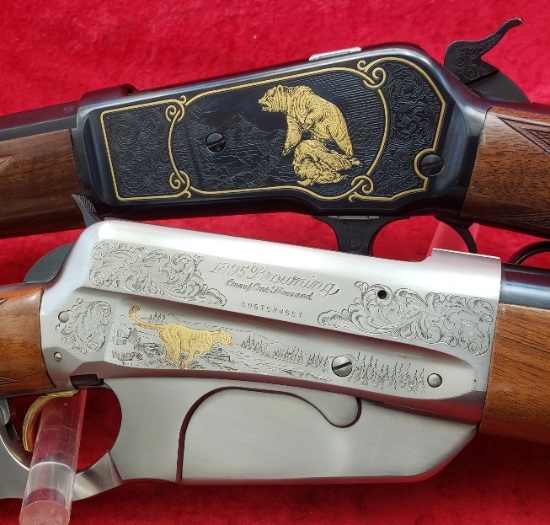 Kramer's Winter Guns & Military Auction
Friday, December 23, 2022 - Friday, January 13, 2023 | 6:00 AM Central
Catalog coming soon!
Kramer's Winter Guns & Military Auction
Friday, December 23, 2022 - Friday, January 13, 2023 | 6:00 AM Central
Internet Premium:
15%
See Special Terms for additional fees
1 Minute Extended Bidding
Description
Selling over 800 high quality collectible & modern firearms from various Midwest estate collections. More Great WWII military arms, dagger uniforms & helmets from the Hurley estate. Final offering of the Ruger #1 estate collection. German Drillings & combination guns, Civil War weapons. Lugers & 1911's! Fine collection of Kimber & Cooper small caliber rifles. + Winchester, Smith & Wesson, Weatherby, Kimber, Marlin, Glock, Savage, Browning, Stevens & so much more!
Closed Lots