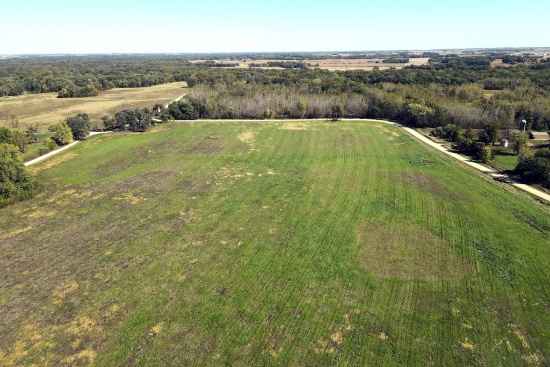 Mohr Brothers Corp. Real Estate
Thursday, November 30, 2023 | 10:00 AM Central
Auction closed.
Mohr Brothers Corp. Real Estate
Thursday, November 30, 2023 | 10:00 AM Central
Internet Premium:
See Special Terms for additional fees
Description
66.35 Taxable Acres • 1 Tract

The Jerry & Ann Mohr farm is located in Sections 14 & 15, Allens Grove Township, Scott County, IA approximately 4 miles east of Dixon, IA or 15 miles northwest of Davenport, IA to be sold in 1 tract.

Hunters & recreationalists, mark your calendars now in this upcoming Scott County, IA land auction. This farm offers productive tillable farmland with income producing CRP & attractive recreational acreage. This parcel is in close proximity to the Wapsipinicon River and to close proximity to the Buena Vista County park of Scott County, IA.

We urge you to take a look at this attractive East Central Iowa land auction!

Mohr Brothers Corp.
Jerry & Ann Mohr

Representing Attorney:
Clemens A. (Cal) Werner, Jr.
Stanley, Lande & Hunter
201 W. 2nd Street, Suite 1000
Davenport, IA 52801
(563) 324-1000

Auction Representatives:
Jim Huff (319) 931-9292
Russell Lamp (319) 212-0774
Lot # 0 (Sale Order: 1 of 2)
The Mohr farm will be sold on a price per acre basis, based on 66.35 taxable acres and the advertised acres found in this brochure. Bidding is NOT subject to the following contingencies, including but not limited to financing, an appraisal or inspection of the property.
TERMS
Ten (10%) percent of the bid price to be due on the day of the sale with the balance due in approximately 30 days, on or before Friday, December 29, 2023 upon delivery of a merchantable abstract and deed.
At the conclusion of the auction, the successful bidder(s) shall enter into a written agreement with the seller. Signing of said agreement will be executed via email or DocuSign. The real estate taxes will be prorated to the date of closing. Full possession will be given at the time of closing.
The information in this brochure is believed to be accurate; however, no liability for its accuracy, errors or omissions is assumed. All lines drawn on maps, photographs, etc. are approximate. The Buyer acknowledges that they have carefully and thoroughly inspected the real estate and are familiar with the premises. The Buyer is buying this real estate in its ?as is? condition and there are no expressed or implied warranties pertaining to the real estate. All announcements sale day shall take precedence over any prior advertising either written or oral.
Lot # 1 (Sale Order: 2 of 2)
Quantity: 66
FSA information indicates 51.90 acres of tillable cropland currently in CRP. The CRP payment is $287.55 per acre expiring in 2024. The balance of the farm is in wooded areas in the western and northern portions.
Soils include Ambraw & Shaffton.
CSR2 is 47.6.
This parcel offers attractive hunting & recreational acreage, is in close proximity to the Wapsipinicon River and close proximity to the Buena Vista County Park of Scott County, IA.
Access is on the south & east by River Camp Rd.

Please Note: The bidding platform will round the bidding down to 66 acres. The purchase agreement will reflect 66.35 +/- acres.
Mohr Bros Purchase Agreement .pdf
$

3,750.00

x 66 = $

247,500.00

Total