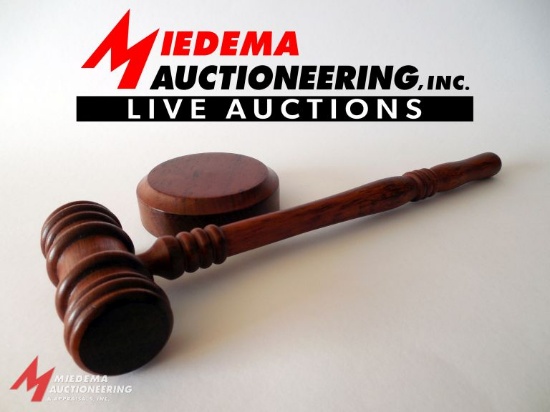 Daryl & Joyce Hoeksema Farm Equipment
Saturday, December 14, 2019 | 10:00 AM Eastern
Auction closed.
Daryl & Joyce Hoeksema Farm Equipment
Saturday, December 14, 2019 | 10:00 AM Eastern
Description
Due to health reasons Daryl and Joyce Hoeksema have decided to discontinue farming and have chosen Miedema Auctioneering to conduct a Live auction with internet bidding on December 14th at 10:00am. Highlights include: John Deere 4960, John Deere 4455, John Deere 6320 with loader, John Deere 8650, John Deere 4030, John Deere 30' air seeder, Hay Equipment, Tillage Equipment, Wood Working Equipment, Shop Tools and more. This is a great opportunity to buy some very well maintained equipment. Low Hour and Low acres on several pieces.