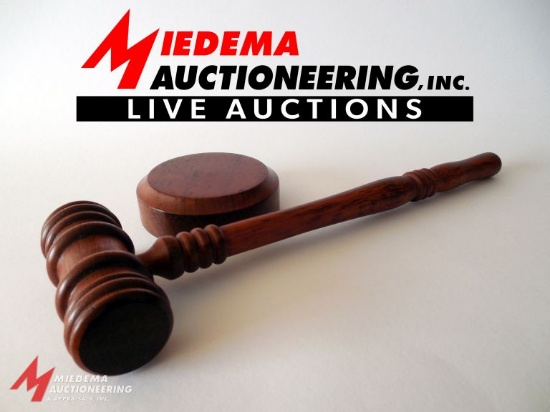 Hampel Farm Equipment
Thursday, December 12, 2019 | 11:00 AM Eastern
Auction closed.
Hampel Farm Equipment
Thursday, December 12, 2019 | 11:00 AM Eastern
Description
Having decided to discontinue farming, Hampel Farms will be selling a full line up of farm equipment Thursday, December 12 at 11AM. The live auction will also include internet bidding. Highlights include: Case 9350 Tractor, John Deere 5100M Tractor with Loader and attachments, International 3788 Tractor, International 1086 Tractor (2), International 5288 Tractor, Case 1680 Combine, Case IH 1460 Combine, Case 1063 Heads, Case IH 820 Head, John Deere 3970 Chopper, Gravity Wagons, Tillage Equipment, Hardi Commander 750 Sprayer, John Deere 750 Drill, Brillion SS1201 Seeder, John Deere 467 Round Balers (2), John Deere 336 Square Baler, Cabover Semi Trucks, Pick up trucks, Nurse Tank Trailer, Brush Hog and much more! The auction will also include approx. 1 wagon of small items and more shop tools.
This will be a great opportunity to buy equipment!