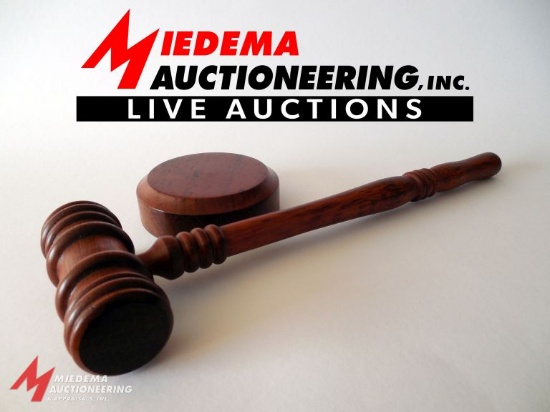 Pleasant Acres Farm Equipment
Saturday, December 28, 2019 | 10:00 AM Eastern
Auction closed.
Pleasant Acres Farm Equipment
Saturday, December 28, 2019 | 10:00 AM Eastern
Description
Pleasant Acres Farm has decided to discontinue farming and have hired Miedema Auctioneering to conduct a Live auction with internet bidding. The auction will take place on Saturday December 28th at 10:00am. Featuring a full line of John Deere and other top quality equipment. Highlights include: John Deere 7230R W 741 loader, John Deere 8210, John Deere 8100, John Deere 7520, John Deere 4050,John Deere 320 Skid Steer, John Deere 941 combine, John Deere 4890 self propelled mower/conditioner, John Deere 582 Round Baler w/Acid, John Deere 1590 Drill, John Deere 1760 Planter, Kuhn Pro Twin 8124 Manure Spreader, Lucknow 2420 Mixer, Tillage Equipment, Wagons. This auction will not have many small items so plan on being on time. This will be an outstanding opportunity to purchase some well maintained.