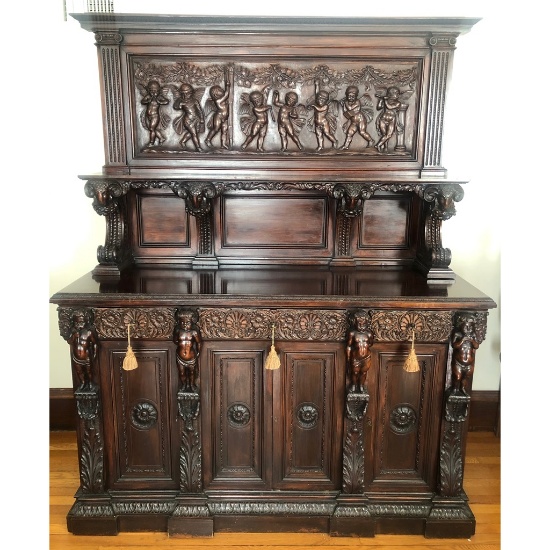 FABULOUS ESTATE AUCTION - PART 1
Auction closed.
FABULOUS ESTATE AUCTION - PART 1
Internet Premium:
18%
See Special Terms for additional fees
Description
It is our privilege to offer the fine collection of Mrs. Astrid (Tinker) Reed. This collection was once housed in the Senator & Mrs. James A. Reed's (Nell Donnelly - "Nelly Don") mansion in Kansas City.

We are auctioning this collection of fine things on behalf of the Senator & Mrs. Reed's grandchildren. Mr. Reed was a United States senator from Missouri (1911-1929). Prior to this, he was elected Kansas City Missouri mayor (1900-1904). The senator married Nell Donnelly (founder of Nelly Don Garment Co.). She was an independent businesswoman who focused on her employees' welfare. By 1953, the Kansas City company was the largest manufacturer of women's clothing worldwide. Nell loved to travel and collected many fine things that we are offering in this sale.

This collection consists mainly of items from the Reed mansion in Crestwood. When their only son David passed away, his wife Astrid (Tinker) Reed decided to downsize to an 8,000 sq. ft. home near the Nelson Gallery and the Kansas City Art Institute. Please join us for this fabulous auction! - NOT...
Show more
Show Less