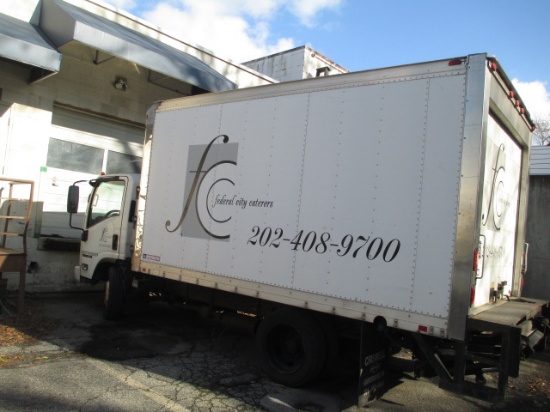 CATERING COMPANY LIQUIDATION-TRUCKS & EQUIPMENT
Auction closed.
CATERING COMPANY LIQUIDATION-TRUCKS & EQUIPMENT
Description
PLEASE NOTE-NO SHIPPING SERVICE FOR THIS AUCTION-PLUMBING/GAS AND ELECTRICAL DISCONNECTS, RIGGING AND HAULING ARE RESPONSIBILITY OF THE WINNING BIDDER. 25 YR OLD COMPANY-LOCATED NEAR D.C. 2 TRUCKS- 4 BAYS FILLED FLOOR TO CEILING. 2 DAY REMOVAL-NO SHIPPING FOR THIS EVENT. COMMERCIAL COOKING EQUIPMENT-OVENS-RANGES-CHARBROILER-MIXERS-DOUGH SHEETER---THOUSANDS OF KITCHEN "SMALLS" INCLUDING 18 X 26 SHEET PANS/WELL PANS/BAKING TINS-COFFEE AND TEA URNS-PANS/POTS/PANS/UTINSELS/SCALES/DISHES/CHAFFING DISHES/HOT AND COLD PACK BOXES/TENT & OUTDOOR HEATERS-EVERY IMAGINABLE SIZE DISH/GLASS AND SERVING PLATTERS-TOO MUCH TO LIST. EQUIPMENT THAT DOES NOT OPERATE OR NEEDS REPAIRS IS NOTED AS SUCH IN CATALOG. ALL OTHER ITEMS APPEAR TO HAAVE BEEN IN SERVICE AT CLOSURE. GAS SERVICE TO EQUIPMENT IS TURNED OFF AT SITE. ALL PARTIES STRONGLY URGED TO INSPECT IN PERSON ON SUNDAY JAN 10TH NOON TILL 3:00 PM. AT 4088-B HOWARD AVE-(REAR BUILDING SECTION ) KENSINGTON MD. 20895
KENSINGTON MD. BUILDING IS FULL AND PHOTOS DON'T TELL THE COMPLETE STORY. 2 FULL DAYS SCHEDULED OVER WEEKEND OF...
Show more
Show Less