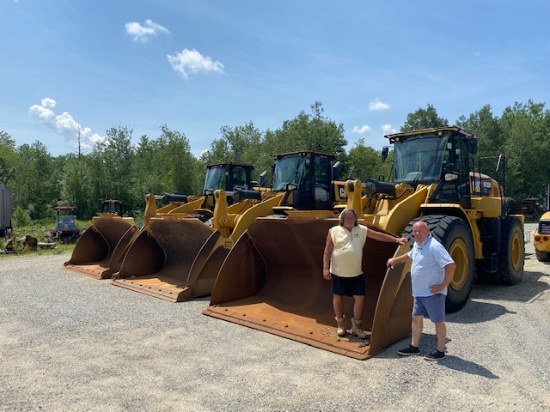 Retirement of Greg Fillmore: Filll-More Industries
Lots start closing Friday, August 14, 2020 | 9:00 AM Eastern
Until lots start closing.
Retirement of Greg Fillmore: Filll-More Industries
Lots start closing Friday, August 14, 2020 | 9:00 AM Eastern
Until lots start closing.
Description
ABSOLUTE TIMED AUCTION
Reaching Millions of Bidders World-wide Through The Power of Online Bidding

THE RETIREMENT AUCTION OF
GREG FILLMORE
OF FILL-MORE INDUSTRIES

BIDDING OPENS JULY 24TH @ 9:00Am
BIDDING CLOSES AUGUST 14TH @ 9:00Am
(End times are staggered in 5 minute increments)

Preview Day: August 10th & August 13th from 9:00am to 3:00pm
ONLINE BIDDING ONLY! BID ON PROXIBID.COM

Greg Fillmore, owner of Fill-More Industries Inc of Loudon NH has commissioned North Country Auctions to host his retirement auction! Greg has proudly served New Hampshire for over 40 years providing quality and service that is second to none. Fill-More Inc is one of New Hampshire's largest suppliers of natural stone servicing not only New Hampshire but Massachussetts, Maine, Vermont and Connecticut. Fill-More boasts an amazing fleet of well-maintained crushing plants, loaders, excavators, service and utility trucks, and motor graders. Celebrate Greg's retirement with us, and honoring the Fillmore's multi-generation family business...
Show more
Show Less