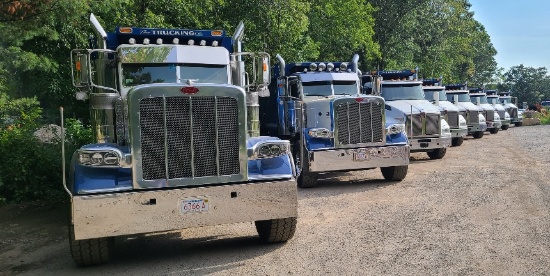 September to Remember Equipment & Truck Sale Day 1
Saturday, September 19, 2020 | 9:00 AM Eastern
Auction closed.
September to Remember Equipment & Truck Sale Day 1
Saturday, September 19, 2020 | 9:00 AM Eastern
Description
FEATURING:
ROB MITCHELL OF THE TRUCKING COMPANY - ASHLAND MA
ROB MITCHELL HAS DECIDED TO DISSOLVE THE TRUCKING PORTION OF THE TRUCKING COMPANY AND HAS COMMISSIONED NORTH COUNTRY AUCTIONS TO HOST A 100% LIQUIDATION AUCTION OF TRUCKS AND EQUIPMENT ASSOCIATED WITH THE TRUCKING PORTION OF THEIR BUSINESS! EARTHWORKS INC WILL CONTINUE TO SERVE THEIR CUSTOMERS AS MATERIAL BROKERS, DESIGN, AND ENGINEERING.
Lot Location:
All lots are located at event location