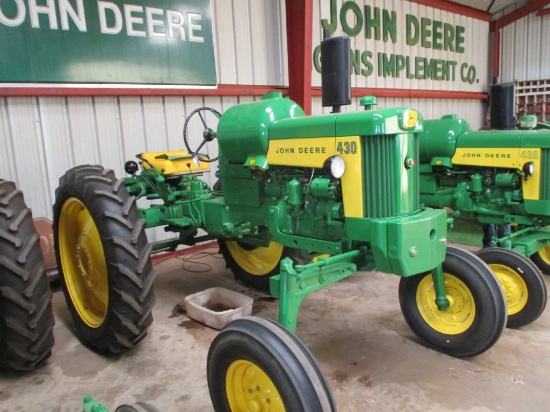 JIMMIE LEE DAVIS ESTATE COLLECTOR AUCTION
Lots start closing Thursday, December 3, 2020 | 9:00 AM Central
Until lots start closing.
JIMMIE LEE DAVIS ESTATE COLLECTOR AUCTION
Lots start closing Thursday, December 3, 2020 | 9:00 AM Central
Until lots start closing.
Description
THE JIMMIE LEE DAVIS ESTATE 'ONLINE ONLY' COLLECTOR AUCTION
TRACTORS, EQUIPMENT, IMPLEMENTS, HIT & MISS MOTORS, PEDAL TRACTORS, TOYS & COLLECTIBLES

*PREVIEW DATES = THURSDAY, NOVEMBER 19th & FRIDAY, NOVEMBER 20th 8am - 6pm CST
ITEMS ARE LOCATED AT:

17621 INTERSTATE 27

ABERNATHY, TX 79311

PICK-UP / LOADING DATES: THURSDAY, DECEMBER 10th & FRIDAY, DECEMBER 11th, 2020 FROM 8 AM TO 6 PM CST
ITEMS MAY BE PAID FOR AT PICK-UP LOCATION ON DESIGNATED DATES.
** NOTE : ALL ITEMS MUST BE REMOVED BY DECEMBER 31st, 2020!
NO EXCEPTIONS! OTHERWISE ITEMS GO BACK TO SELLERS POSSESSION.