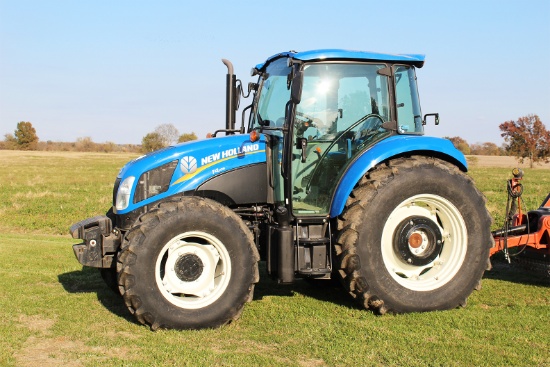 No-Reserve Farm Equipment Auction
Friday, December 6, 2019 | 12:00 PM Central
Auction closed.
No-Reserve Farm Equipment Auction
Friday, December 6, 2019 | 12:00 PM Central
Description
Having moved to assisted living, we will sell the following at the residence. Make plans now to attend this upcoming absolute auction for Mr. Ross Littrell. You will find his equipment in tip top condition and ready to go to work for you!
Lot # 1 (Sale Order: 1 of 3)
FWA, 12x12 shuttle shift trans., 2 hyd. outlets, 1000 PTO, 3 pt., front suitcase weights, wheel weights, 380/85R/24 front tires, 460/85R/ 34 rear tires. ONLY 138 Hour
...more
Lot # 2 (Sale Order: 2 of 3)
18', w/ 3 bar harrow, 22" smooth blades, 9'' spacings, single-point depth control, rigid scrapers, SN: 7300-18W-B0107, always shedded and looks like new!
Lot # 3 (Sale Order: 3 of 3)
15' flex-wing rotary mower, 1000 PTO, front and rear chains guards, Rhino Trax foam filled tires, LED light tow package, SN: 30865