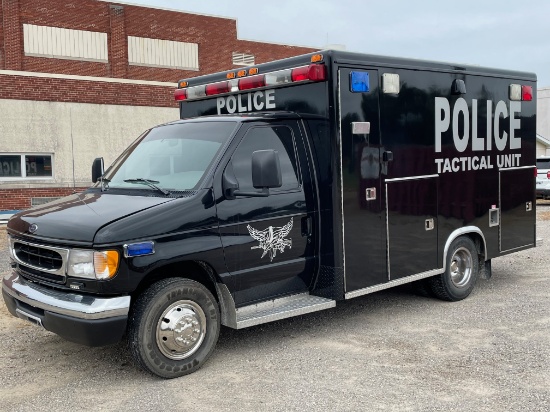 September 26th Online Consignment Auction
Lots start closing Monday, September 26, 2022 | 8:00 PM Eastern
Until lots start closing.
September 26th Online Consignment Auction
Lots start closing Monday, September 26, 2022 | 8:00 PM Eastern
Until lots start closing.
Description
Jeep TrailHawk, Ford Fiesta, Kawasaki KLX 230 motorcycle, Ford E-350 Tactical Vehicle, Fleetwood camper, playground equipment and a large selection of tactical gear to include sleeping bags, canteens, mess kits, training hazmat suits, military gear & more.