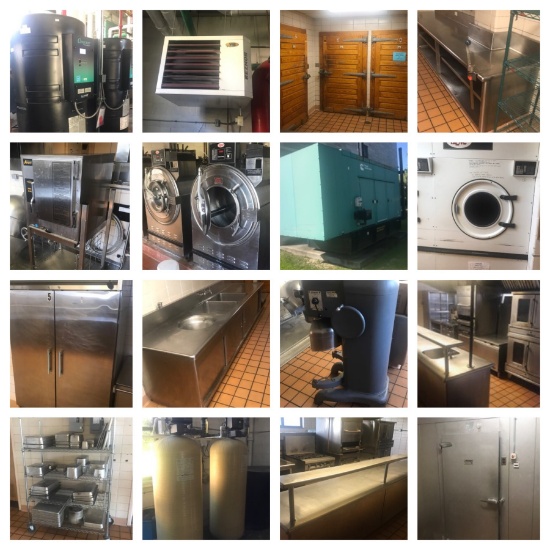 Former Nursing Home Contents & Salvage auction
Lots start closing Tuesday, February 18, 2020 | 7:00 PM Eastern
Until lots start closing.
Former Nursing Home Contents & Salvage auction
Lots start closing Tuesday, February 18, 2020 | 7:00 PM Eastern
Until lots start closing.
Description
Old World Salvage & Contents of a former Nursing Home in Cleveland, OH. Some Salvage Rights, Box Trucks, Husqvarna Snow Blower, Boiler's, Holding Tanks, Air Compressors, Outstanding Stain Glass Windows, A/C's & Commercial Heaters, Stainless Steel & Wood Cabinetry, Church Pews, "Way Cool" Vintage Leather Type Chapel Doors with Stained Glass, Bathing Spas w/Lifts, Rolling Carts Galore, Tons of Vintage Furniture, Grand Father Clocks, Pairs of Vintage Matching Candelabras, Tools, Grand Father Clocks, a Hollywood "Futuristic" Accordion, Decor & More!!!