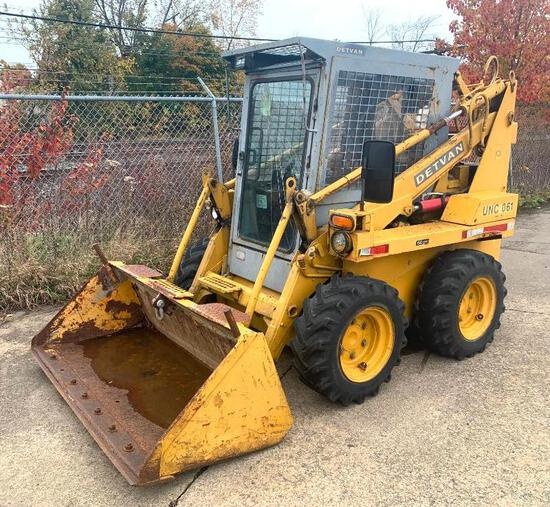 2 Full Industrial/Construction Warehouses, Plus!
Auction closed.
2 Full Industrial/Construction Warehouses, Plus!
Description
2 WAREHOUSES FILLED WITH HEAVY DUTY CONSTRUCTION, INDUSTRIAL AND BUSINESS EQUIPMENT.
This auction has something for EVERYONE! Many Items are NEW IN BOX or IN ORIGINAL PACKAGING!

VEHICLES & MOTORS including 2012 Mercedes-Benz S-Class S 550 4MATIC (just added to the catalog!) a Mercedes Sprinter High-Top Van, Chevrolet 14 Passenger Day Care Bus, Freightliner M2 Custom Show-Box Truck, Detvan UNC-061 Diesel Skidloader, John Deere Tractor, Ingersoll-Rand Compressor Motor

VIDEO GAMES, ELECTRONIC AND ELECTRICAL ITEMS including Components and Fittings, Transformers, Electrical Panels, Commercial LED Signs and Letters, MULTIPLE LOTS OF CABLES - MONSTER Digital DVI400 Video Cables Video2 and Video3 Cables, Monster Car Audio Cables and Satellite Cables, MONSTER BASS 300 Subwoofer Cables, RCA Digital Component Video Cables, Interlink Datalink 100 Cables, Fiber Optic Cables, Wireless Instant Router And Repeaters, Custom Fit Apple iPad Cases and Screen Protectors, 65" Vizio Large Screen TV, Soundlogic Wireless Headphone Sets, Altec Octave Stage - Made for iPad,...
Show more
Show Less